What is Wisdom Tooth Extraction?
During your first visit you will be examined and checked if you need you may need a wisdom teeth extraction at some point. It is rare for a person to have enough room for all of their wisdom teeth, and as a result, they tend to grow in impacted. This can be uncomfortable, push your other teeth forward, and create a space for food to become trapped, increasing your risk of infection and decay. This is why we often recommend that our Plano, TX patients have their wisdom teeth removed. When you schedule an appointment with Plano Family Dental, we can examine, take x-rays, and let you know if and when you should schedule an extraction procedure. You can reach us by calling (972) 867-5090.
What is the procedure like?
On your second visit, you will receive IV anesthesia in order to numb the area being worked on. Some dentists and oral surgeons may also offer nitrous oxide to help you relax or put you to sleep so you do not remember anything about the actual procedure.
If your wisdom teeth have grown in straight, removing them is fairly easy. In this case, you would visit a Plano dentist to have them pulled out using dental tools. Most likely, no surgery would be required. However, if your teeth are impacted, the procedure requires oral surgery. In order to access the actual tooth, the gum tissue covering it will need to be cut open. After numbing the area, a flap will be created in the gum tissue. This allows the dentist or oral surgeon to view the tooth. If muscle or bone is covering it, that will also need to be cut away to provide clear access to the actual tooth. At this point, your Plano dentist may be able to grab the tooth and simply lift it out of the socket. If, however, it does not budge when being wiggled; the actual tooth will need to be broken into several pieces that can be extracted individually.
Once the tooth has been entirely removed, the area will need to be carefully cleaned. Afterward, the flap of gum tissue can lay flat and be sutured back in place. In order to stop the bleeding, the dentist will place gauze on the area.
Meet your Wisdom Tooth Extraction Expert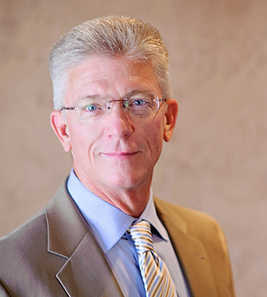 Dr. Scott Williams is from Commerce, Texas and did his undergraduate work at Texas A&M University. Dr Williams received his Doctor of Dental Surgery at the University of Texas Dental Branch, Houston. He has practiced dentistry for 26 years, and is married to his high school sweetheart. They have 4 children.
Dr. Williams visits Plano Family Dental to perform in-house oral surgery services as a convenient service to our patients. He uses his unique abilities to treatment plan the most conservative treatment that will provide the best long-term solution to his patient's dental needs. Due to the frightening nature of having oral surgery performed, Dr. Williams looks forward to the opportunity to change a patient's mind and anxiety about oral surgery. He strives to provide that service in a gentle and caring atmosphere.
Education/Certifications

Dental School Senior Class Vice-President
D.D.S., University of Texas, Dental Branch – Houston

Memberships

Dental School Senior Class Vice-President
American Dental Association
Texas Dental Association
North Texas Dental Society
International College or Oral Implantologists
Two-Time recipient of the Young Dentist of the Year (North Texas Dental Society)
Past President of the 4th District Dental Society
Past President of the Allen Chamber of Commerce
Founding board member of the Foundation of Allen Public Schools
Founding board member and Past President of the Foundation for Lovejoy Schools
Is a wisdom teeth extraction really necessary?
We understand that each of our patients is unique and so are their teeth. Whether or not you need to have your wisdom teeth removed by a Plano dentist, it really depends on the size of your mouth and the ability to keep it c;ean. If you have plenty of room for all of your teeth and your third molars, they can stay in place. There is no point in removing something that grows in straight and is healthy. However, any tooth that grows in impacted needs to be removed because it is posing a direct threat to your other teeth and roots in addition to being a target for infections. The best way to find out if your wisdom teeth should be removed is to call (972) 867-5090 and schedule an appointment with our Plano dentist office. We can make a recommendation and answer any other questions you have about the procedure itself.